Michael Hamers

Managing Talent Engineering Consultant
I am a highly motivated and hands-on personality, experienced hands-on entrepreneur, P&L focused with a long term experience as a (HR / Recruitment) business partner in different branches; Profit and Non-Profit.
Personally familiar with the (petro)chemical industry, fertilizer industry and the high-tech industry, mainly worked with manufacturers, licensors, contractors, equipment manufacturers and (technical) service providers.
The healthcare branch, with (home)care for elderly people in particularly, is another specialization I have in The Netherlands, combined with (local) government legislation (WMO), healthcare insurance (ZVW), and nursing homes (WLZ).
Work hard in silence, let success make the noise!
Background

Chemical/Process Technology, HR & Recruitment, Business Development/ Sales and Project/General Management
Start-up, participate and maintain different businesses/private owned companies in The Netherlands.

Fulfilled different projects, search/recruitment activities and HR services in Europe, Middle East, South Asia, Africa, North America, Latin America and Australia. Focus on Recruitment, HR Projects and Services for our regional, national and international clients.
My candidates and related network encircle the globe.

Personal info

Living in the Southern part of The Netherlands near Belgium and Germany, with my wife Hannelore.

Hobbies are Handball, Cross-fit, good food & drinks, city trips, Portugal, and enjoying my time with family, friends and colleagues.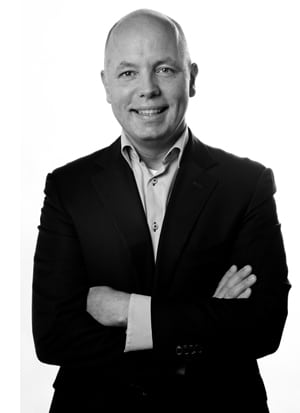 The goal for me is to work on a long term relationships with my clients by commitment, dedication and results. I even support my clients personally onsite on a temporary, Interim basis with these results:
2016-2017 ChemicaInvest, with the 3 divisions Fibrant, Anqore and Aliancys; Project manager for changing the payroll provider of in total +500 employees towards another provider in The Netherlands. (Initiation, Planning, Design, Execution and After Care)
2015-2016 FEI Company, now Thermo Fisher, Corporate Recruitment; Setting up an international pipeline of high-tech software engineers for FEI Company
2014-2015 Dare2Care, startup coach for Well-kom-thuis; assisting a start-up company after innovation to enter the elderly care market www.dare2care.info
 2014-2015 Sevagram, Home Care Division; Advisor for process analysis of the KPI's / data analysis / way of working, and changing this to a transparent process and way of working with positive figures and financial result.